In Memory
Carol Bayne (Kain)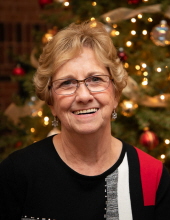 Carol Bayne Kain
Carol Bayne Kain, 77, a resident of Woodstock, Maryland passed away on Friday, November 19, 2021, after a hard-fought battle with cancer. She was born in Beaver Falls, Pennsylvania on December 25, 1943, to the late Richard E. and Esther Ruth (Coast) Bayne. Carol attended Beaver Falls High School where she was a member of the Class of 1961 but moved to East Palestine, Ohio prior to graduating.
Carol worked in a variety of industries including Westinghouse Electric Corporation and Ethan Allen Furniture. Carol moved from East Palestine, Ohio to Maryland in 2011, where she worked as an in-home caregiver through various agencies. One of her outstanding qualities was her strong work ethic.
As a beloved mother, mother-in-law, grandmother, sister, and aunt, Carol had a devoted love and sincere passion for her family which will never be forgotten. Carol loved cheering for her Pittsburgh Steelers and joining any game of cards with family and friends.
She is survived by her children Mark Goe (Anne), Rick Goe (Tracy), Jeanna Goe and Jennifer Kain Miller (Jean), her sister Mary Ann Estermyer, as well as five grandchildren, Braxton, Jake, Morgan, Zach, and Finn and many nieces and nephews whom she cherished deeply.
Carol was preceded in death by her sisters Jean Murphy, Esther Blythe, and Linda Bayne as well as her brother Louis Bayne.
In lieu of flowers, memorial donations may be made to Sunshine's Friends Cat & Dog Rescue by going to https://sunshinesfriends.org/ or by calling 410-796-7327.
To plant a beautiful memorial tree in memory of Carol Eileen Kain, please visit our Tribute Store or plant a tree.