In Memory
Judith McCormick (Plattner)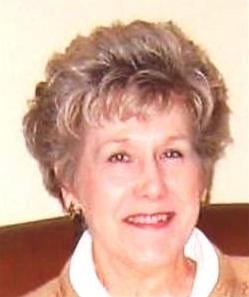 Judith Rae Plattner (McCormick), 67, passed away on Saturday, February 12, 2011, after an extended illness. Judith was born on Wednesday, April 14, 1943, in Beaver Falls, Pa. She graduated from Beaver Falls Area High School in 1961 and went on to study Engineering at the University of Pittsburgh. She had to leave college due to an illness but later continued her career as a Civil Engineering Draftswoman.
In 1971, Judy moved to Kettering, Ohio and then to Phoenix, AZ. in 1983. She continued to work in the engineering field until health issues forced her to retire. Despite chronic health issues, Judy approached life with willful enthusiasm and eternal optimism. She was a talented artist and a meticulous draftswoman, receiving recognition and awards for her work.
She was a loving daughter and granddaughter. Following in her mother's footsteps, Judy was interested in politics and didn't hesitate to make her voice heard in support of issues in which she believed. Judy supported U.S. Veterans, the National Geographic Society, the Breast Cancer Foundation and other noble causes. Although she called Arizona her home, Judy remained a die-hard Steelers fan and a devoted member of the Beaver Falls High School Class of '61.
Judy is predeceased by her mother, Jane McCormick, and grandmother Dorothy Trainer. She is survived by her aunt & uncle, Audrey & Laten Fetters; cousins Sandra Fisher, Sherrill Fetters, Scott Fetters, Jean Guthrie, Glenn Fetters, Susan Ward, & Vernon Fetters, as well as many loyal and caring Arizona & Pennsylvania friends. No formal services are planned although the celebration of her life will be scheduled in the coming weeks. Please visit www.dignitymemorial.com to leave an online condolence.